Phoenix Luxury Cruiser 3 days 2 nights
Duration: 3 days 2 nights
Depart from: Hanoi to Halong
Accommodation: On board
Launched the May of 2013, Halong Phoenix Luxury, sister of Halong Phoenix Cruiser 1 and 2, is offering a pioneering new generation of vessel with both up-comprising quality and luxurious standard.
Support online: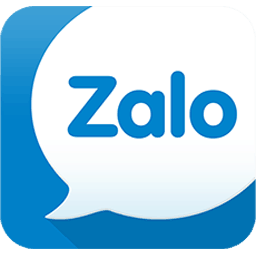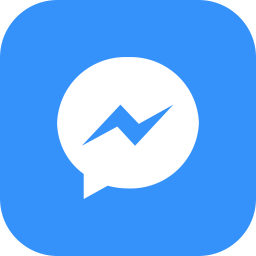 Information
Click here for details of Phoenix Deluxe Cruiser.
Day 1: Hanoi – Halong Bay (L, D)
Am: Our pick up time is from 8h00 to 8h30, then depart your hotel for 3.5 hours driving, passing the Red River and the country side of the delta to reach Halong Bay. Board the Phoenix Luxury and sip on a welcome drink before checking in your cabin then begin your cruise through the bay.
Pm: A delicious lunch would be served while you are cruising among hundreds of islands and gorgeously natural settings, limestone bedrocks and sheer cliffs of tiny islets. You will pass by Duck and Thumb islets, then Coconut Island - the only soil island in the World Heritage Site.
When the boat stop at Luom Bo area, you'll kayak in the turquoise waters of Cat Ba National Park and it is optional to swim on the sandy beach of the Coconut Island. As the sun sets, relax and enjoy our happy hour as we keep cruising to Fairy Lake (Ho Dong Tien) area and anchor for the night.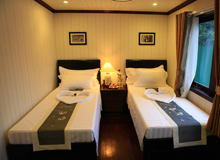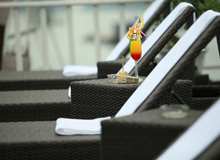 Day 2: Ho Dong Tien – Ba Trai Dao – Ho Ba Ham – Ho Dong Tien (B, L, D)
Am: Early rise for the stunning vista of the serene bay, and enjoy an oasis of calm in Halong Bay with no distractions of worldly concerns. Today, you'll kayak in Ba Trai Dao and Ho Ba Ham areas (Lan Ha Bay). Leave Phoenix Luxury on a kayak support-boat to cruise down to the Southern of Halong Bay, we pass by the famous Frog and Chop Stick Islands then start paddling around 10h00. The guided round trip lead you to different corners of Lan Ha Bay, pass byseveral beaches and lagoons. After paddlingfor about 2 hours, we break on a private beach, swim and relax before lunch.
Pm: Crossing the channel to another kayaking area – Ho Ba Ham, where you will kayak for 2 more hours. The quiet atmosphere and the beautifully calm waters of this area is truly rewarding for both kayak and nature lovers. In the later afternoon, we are passing Cua Van floating village on our way cruising back to the overnight boat. Arrive at Phoenix Luxury around 17h30, you can now treat yourself a beer or a cold drink after a stretched-arms-day.
Day 3: Halong Bay – Hanoi (B, L)
Am: Early risers would love to enjoy an oasis of calm in Halong Bay with no distractions of worldly concerns. This morning you will visit the most imposing grottos of the bay – Surprising(SungSot)Cave. On our way back, your group would have fun learning how to make real Vietnamese's spring rolls before a wholesome lunch as the boat weaves through strange-shaped rock formations, passing by famous islands highlighted with fanciful names: Fighting Cocks (symbol of Halong Bay), Incense Burner, and Stone Dogs.
Pm: Arrive back at the Tuan Chau International Marina, your driver take you back to Hanoi. Trip ends at your hotel around 17h00.
Tip: For your own convenience during a 2 day trip, please kindly leave your big suitcases at your hotel. Your receptionist would be delighted to keep your stuffs in their storage until you come back next day.
Prices:
* Based on double/twin Luxury cabin: US$ 235/person (Single Supplement: US$ 120)
* Based on double/twin Suite cabin: US$ 255/person (Single Supplement US$ 140)
NB:from Sep 12th, 2012, credit card transaction fee will not be applied to payments by major credit card as Visa, Mastercard and American Express.
Our prices include:
All entrance fees

Transfer to/from Halong Cityby shuttle bus

Guiding services provided by professional English speaking guide

Brand new international standard sit-on-top kayak

Kayak instructions by our kayak expert guide

Professional sit-in-kayak and gears on second day

Two nights stay on Halong Phoenix Luxury

Morning Tai Chi class

Seafood and local Vietnamese meals as specified (02 Breakfasts, 03Lunches and 02 Dinners)

Tax and service charges.
Our prices do NOT include:
Drinks, personal expenses and anything not clearly mentioned in the above list.
Children policy:
Children under 4-years old will be free of charge (Maximum of 1 child)

Children from 4 up to 8 years old:
- Sharing bed with adult will be charged 50% adult price
- Sharing cabin with adult will be charged 70% adult price
9 years old and older will be charged as adults

Two children under 9 years old sharing a cabin will be charged 75% of the full cabin rate
Other