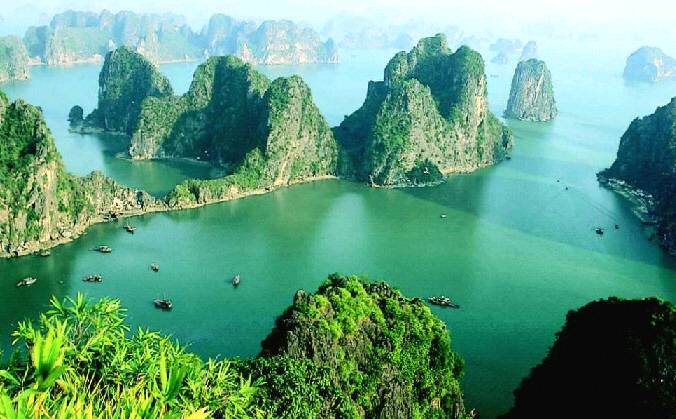 Quan Lan Beach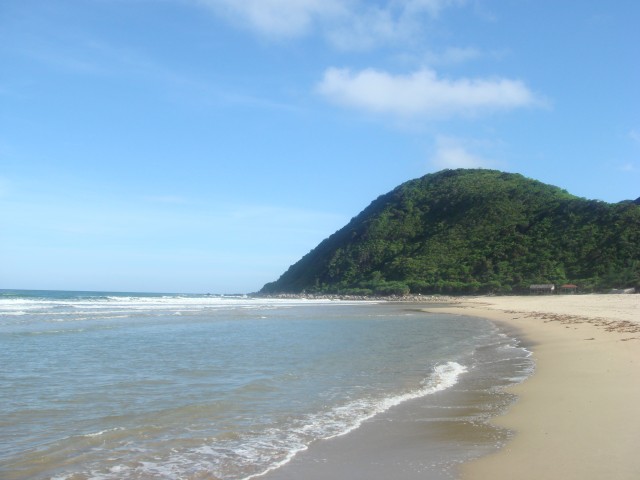 This beach lies at Quan Lan Island in Bái Tử Long Bay, between Minh Châu and Quan Lan communes of Van Don District, 55 km away from Ha Long City. Its pristine beauty features unspoiled environment. The deep blue beach has strong waves and white sand, which spans over several kilometers. Tens of meters away from the beach stand the very green wild pines, which further add to its original charm.
The Viet My Company is investing in a system of guesthouses taking the shape of stilted houses, which hide themselves under the lush foliage of casuarinas. A brick-paved road leads tourists from the artery to Quan Lan Beach. Its pristine beauty and pure environment have made it a mecca for tourists
Tuan Chau Beach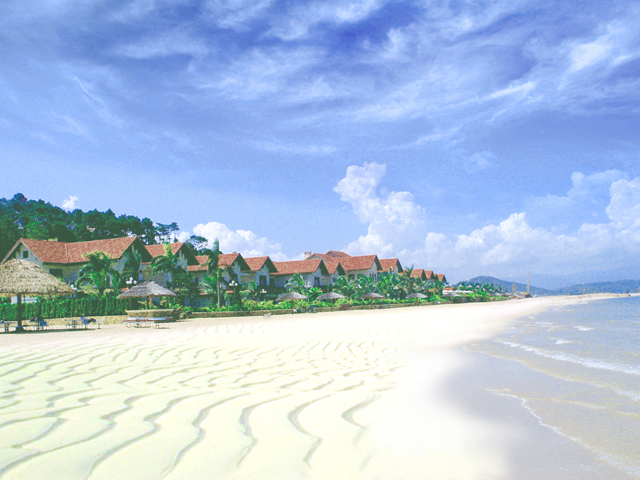 Some 8 km away from the Bai Chay Tourist Wharf, Tuan Chau is a sandy artificial beach which stretches over 3 km.
Heading to the holiday resort in Tuan Chau Island Resort, besides swimming, tourists can enjoy such fascinating extras as sightseeing, entertainment, and sports activities, including climbing or camping in the eco-tourism zone.
Ti Top Beach
Some 14 km east of Bai Chay is Ti Top Beach, which takes the shape of a crescent encompassing the island. Small though it might be, it wins kudos for its quiet and airy atmosphere, its clean and clear waters, as well as its alluring landscape.
In 1962, President Ho Chi Minh and the Russian astronaut Germane Ti Top came to this beach. Hence its name Ti Top. At present, there has a bar in the island, which also provides swimming costumes, floats, and lukewarm shower. Fresh water was carried to the island from inland. The Ti Top Beach has become a popular tourist destination.
Ngoc Vung Beach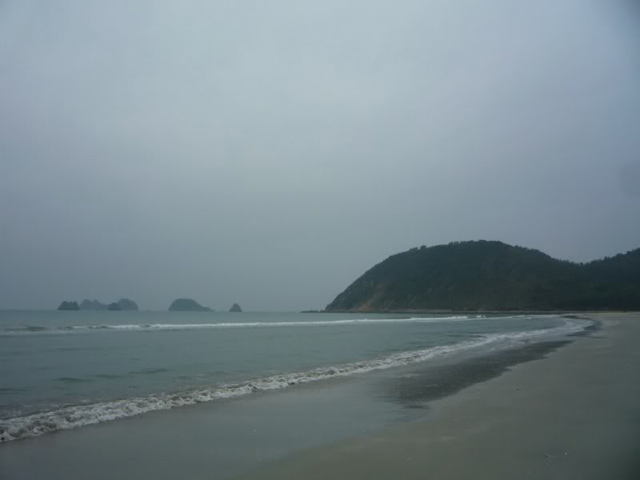 Ngoc Vung is one of the offshore beach which is still kept pristine and unspoilt.
Situated to the south of Ngoc Vung Island, some 34 km southeast of the tourist boat wharf, this beach boasts clear waters all year round. Its 3-km sandy stretch sparkles in the sunlight. Apart from swimming and sightseeing, tourists can also enjoy fresh delicious seafood supplied by local fishermen.
Minh Chau Beach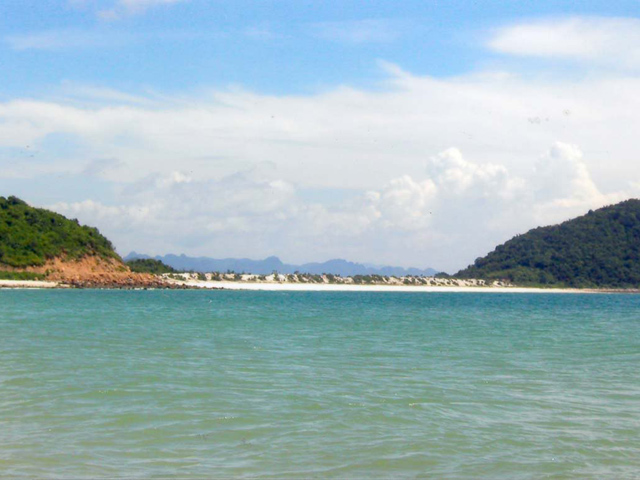 Situated 15 km from Quan Lan Beach, the famous Minh Chau Beach is proud of its white sand which do not stick to one's foot.
Visitors can go to the camping site there to stay overnight. Tourists can go there via Cam Pha, crossing Tai Xa Ferry (near Cua Ong Temple), to Cai Rong Town. After this 9-km road, tourists catch a boat at Cai Rong Port. The trip to Quan Lan Island takes about 3 hours. On the way, one should visit some other islands for sightseeing. On reaching Minh Chau Beach in Quan Lan Island, tourists can enjoy swimming and taste delicious seafood.
Ba Trai Dao Beach
To the Ba Trai Dao Beach, it costs 10 hours by cruise from Bai Chay Tourist Wharf. It has that name as Ba Trai Dao Beach (the three peaches), features three small sand beaches embracing small islands.
These islands, seen from afar, resemble three peaches. Tourists take bath in this beach only 2-3 hours in a day as in other time the beach is lapped by tides.
Legend has it, that fairies escaped from Heaven and came here for sight-seeing and swimming. The youngest fairy, who was very pretty and virtuous, fell in love with a young fisherman. The young fairy stole three peaches from Heaven for him, that if he ate, would give him eternal life, allowing them to live together forever. But while she waited for him on the island, the King of the Heavens discovered the robbery and turned the peaches into stone island. Chastised, the young fairy had to return.