Established in 2011, Hai Au Aviation is joined by Thien Minh Group (main shareholder) and Focus Travel Group. Recognising the demand for luxury travel experiences in Vietnam is lacking supply, we decided to invest in Amphibian aircraft with the intention of showcasing from the air the beauty of Vietnam and whisking guests to exotic destinations in the blink of an eye. Investing in amphibious aircraft allows us to operate from international airports directly to remote, yet beautiful waterways throughout the country without the need for traditional airport infrastructure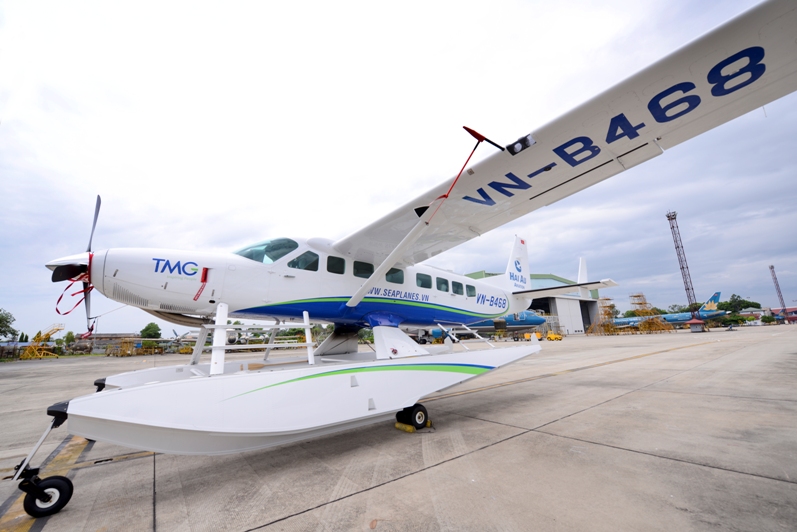 Hai Au Aviation is pleased to offer you the first ever seaplane services in Vietnam, flying to the UNESCO World Heritage Listed Halong Bay, the beaches of Nha Trang and the Mekong Delta. Our latest series Cessna Grand Caravan 208B-EX Amphibians are crewed by international captains with Vietnamese first officers.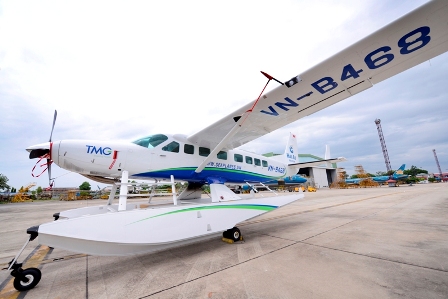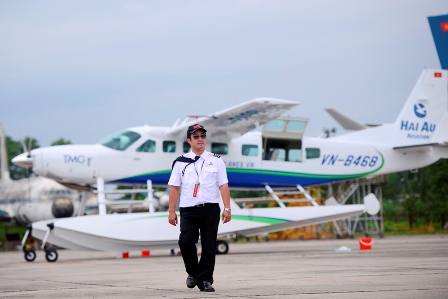 Safety is of paramount importance – our experienced aircraft engineers are supported by the Cessna facility in Singapore. We work closely with Sydney Seaplanes as our technical and operational partner for maintaining the highest international and local aviation safety and security requirements We would like to welcome you aboard, to sit back, relax and enjoy as Vietnam's natural wonders unfold beneath with Hai Au Aviation.
Scheduled Flights (From 01st Dec, 2014 to 30th April, 2015:
Itinerary

Flight No

Type

Departure

Arrival

Duration

Mon

Tue

Wed

Thu

Fri

Sat

Sun


HAN HLG

HA 601

Flight +S15

10:00

10:45

0:45

601

HA 603

Flight

12:15

12:45

0:30

603


HLG HAN

HA 602

Flight

11:15

11:45

0:30

602

HA 604

Flight

16:30

17:00

0:30

604

S25

HA 611

Scenic 25'

14:00

14:25

0:25

6:11

HA612

Scenic 25'

14:45

15:00

0:25

612

HA613

Scenic 25'

15:30

15:55

0:25

613
Please contact us to book Hai Au Aviation for the best price HERE.